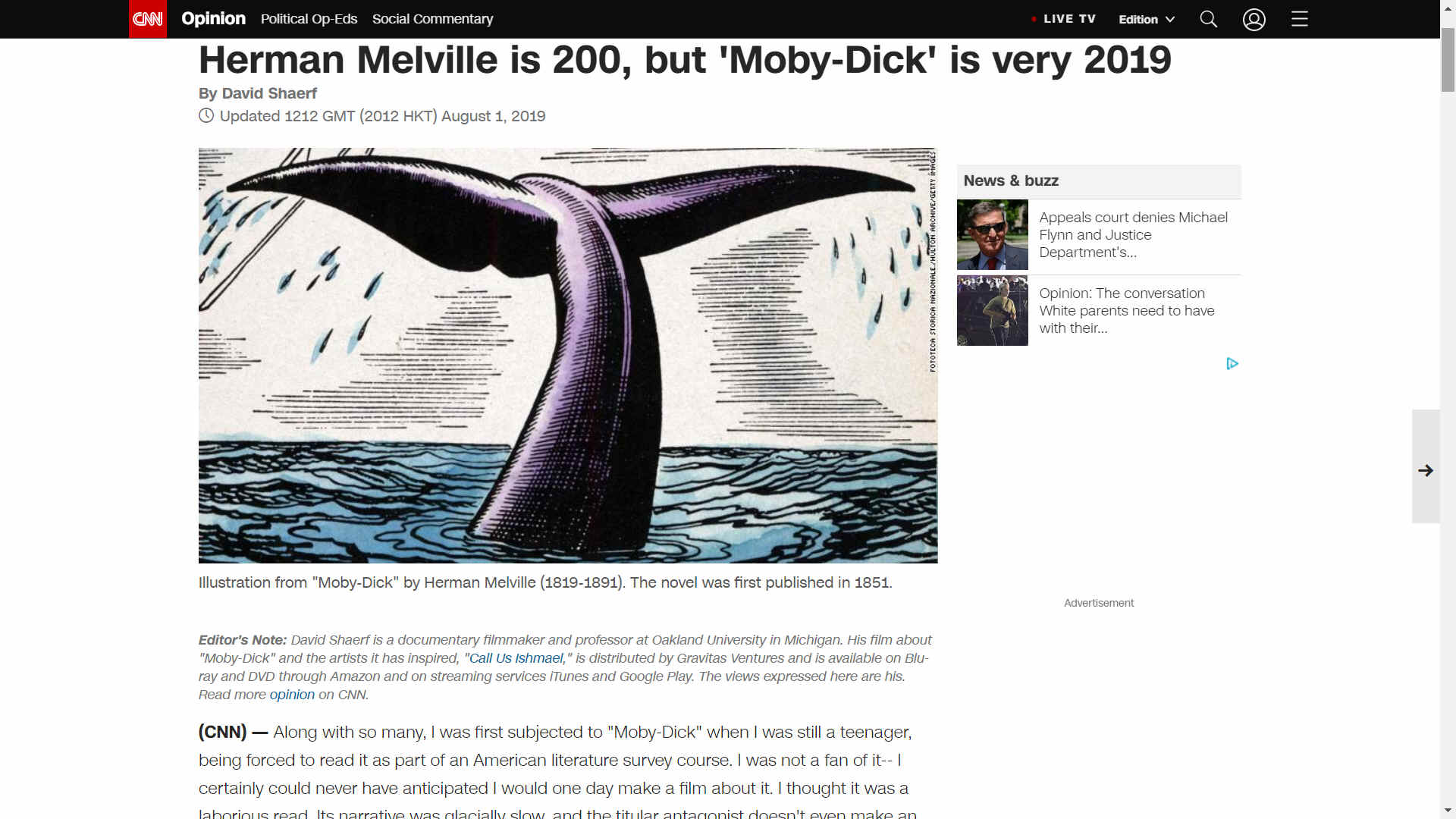 David Shaerf hits the nail on the head in so many ways in such a short article. You'll not appreciate his take on one of the greatest works of American literature, until you've overcome the word barrier, put the book down and picked it up some years later with more life experience for greater situation identification.
The critics at the time of release in 1851 had not realised the importance of Moby Dick, or the genius of the writer in creating such an imaginative story from a mixture of real life experience and factual sinkings by catalogued sperm whales. The cauldron of entwined observations, takes mores than one, or several reads to appreciate.
Along with so many, I was first subjected to "Moby-Dick" when I was still a teenager, being forced to read it as part of an American literature survey course. I was not a fan of it - I certainly could never have anticipated I would one day make a film about it. I thought it was a laborious read. Its narrative was glacially slow, and the titular antagonist doesn't even make an appearance until the final pages of the novel. I resented the book and was quite glad to put it down and (hopefully) never touch it again.

I didn't get it, but looking back, I wanted to. I picked up a tattered copy of the book some years later, determined to understand what all the fuss was about, and it had an immediate impact on me. Even by the opening paragraph of the book spoke to me in ways it could not have possibly in years prior. The narrator, in a fit of ennui, tells of his desire to head to sea as a remedy to his depression. I get this. What better medication for boredom or anxiety could there be than to run off to an adventure on the romantic high seas? There is a universality to the glumness that Melville spoke of - even he says, "almost all men in their degree, some time or other, cherish very nearly the same feelings towards the ocean with me."
My desire to delve deeper into the world of "Moby-Dick" led me to embark on a documentary film project speaking to the community of people who carry on the legacy of Melville's masterwork. While I was filming "Call Us Ishmael," I went to the New Bedford Whaling Museum where there is an annual marathon reading of the book. Patrons of the museum spend a full 24 hours reading their well-thumbed copies out loud to one another. It's an opportunity for those who share this obsessive love of the book to connect with one another - like a family reunion, almost.
Here's something you may not know: "Moby-Dick" is hilarious, as well as moving. It's also an important book as we stand here in 2019.

It was only upon returning to the book that I came to understand that Melville wasn't simply writing about whales, he was writing about the human condition (and whales): "All men live enveloped in whale-lines. All are born with halters round their necks; but it is only when caught in the swift, sudden turn of death, that mortals realize the silent, subtle, ever-present perils of life."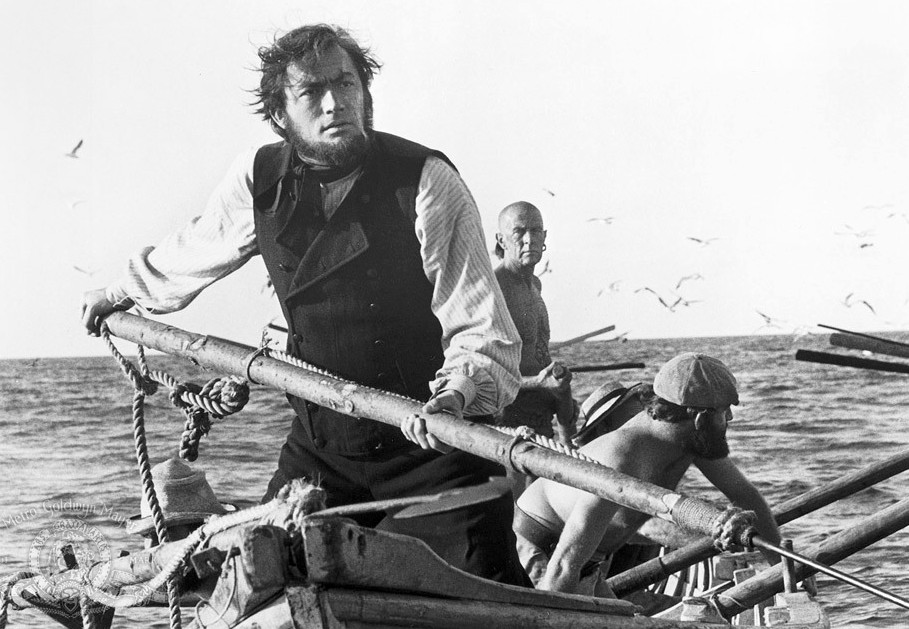 Gregory Peck gave an outstanding performance as Captain Ahab, in the 1956 movie: Moby Dick. He'll take a lot of beating. If they were to combine the special effects of In the Heart of the Sea, with someone as powerful as Gregory Peck to play a new Captain Ahab, we'd be in for a treat. There had been a lot of in between movies of Titanic and King Kong, before they finally made the fantastic CGI versions that have us almost believing that Leonardo and Kate were on the fated ship - that keeps rising from the deep - and sinking again, or that Naomi Watts (understandably) had a thing for the big ape as the toughest male on Skull Island.
Thursday is the 200th birthday of Herman Melville, celebrated author of "Moby-Dick." As a young man, Melville worked on a whaleship in the Pacific. During his travels he heard the story of a whale that rammed and sunk the Whaleship Essex. It was this woeful tale that he had in mind when he began writing "Moby-Dick."
It was long after his passing in 1891, in the 1920s, that Melville's novel became part of the literary conversation as a classic, standing alongside the likes of The Odyssey, Don Quixote and so many more - a book cherished by many, though likely read by fewer. As Melville turns 200, his work is still resonant and perhaps even more meaningful in 2019 than it was during his own lifetime.
There is something ostensibly prophetic about the text of "Moby-Dick." While Melville wrote the book ensconced in the bucolic mid-19th century New England countryside, reading the book today it feels like a contemporary piece of literary fiction. Melville covers topics such as race and religion, gender and sexuality, environmentalism and politics in ways that seem much more aligned with contemporary sensibilities than the more puritanical mindset that prevailed during Melville's lifetime.

Even in the first 100 pages of the book, we see Melville touch on sexuality in ways that feel very contemporary: our narrator, Ishmael, befriends and awkwardly shares a bed with Queequeg, a noble Pacific Islander and cannibal. By morning, [he] "found Queequeg's arm thrown over [him] in the most loving and affectionate manner. You had almost thought [he] had been his wife." Melville was aware of the social norms he was questioning. In his correspondence with Nathaniel Hawthorne prior to publication, Melville said, "I have written a wicked book and feel as spotless as the lamb.

Speaking to the political, it's almost as though Melville's book serves as a warning. In the book, Ahab, the captain helming the doomed whaleship Pequod, ignoring the mandate of his employers, makes it his mission to find and kill that singular whale who took his leg from him. The political allegories are plentiful - whether searching for Moby Dick (the whale, not the book) is a stand-in for George W. Bush's hunt for Osama Bin Laden, the GOP's quest to repeal the Affordable Care Act or, indeed, our current president's persistent cries for a border wall. In all cases, they speak to the "Ahabian" relentlessness of their pursuits. When his intentions are questioned by one of the crew, Ahab says, "That inscrutable thing is chiefly what I hate; and be the white whale agent, or be the white whale principal, I will wreak that hate upon him. Talk not to me of blasphemy, man; I'd strike the sun if it insulted me." If only Ahab had Twitter at his disposal.
As Melville turns 200, I think about "Moby-Dick" and its relevancy today. There's an aura around "Moby-Dick" for those who haven't read it. It's an intimidating book -- its reputation of being impenetrable is unwarranted, but still ever-present. Why is that? I think, at least in part, this is to do with the book having been a required reading at high schools across the US for so long. Even the most renowned Melville scholars I interviewed in "Call Us Ishmael" talked of having negative experiences with the novel upon first encounter. For a book so lush, filled with humor and philosophical digressions, perhaps some of this can be lost on the younger reader.

Perhaps the biggest hurdle is that the book is so much more than the plot of Ahab's obstinate pursual of The Whale. It's the spaces in-between that make the book an enduring classic. "Moby-Dick" is a book that rewards life experience. The more scars you have, the more meaningful it becomes. I have reread "Moby-Dick" five times, and with each reading I garner something new and enlightening. It is a book that has inspired artists, poets, musicians, filmmakers and many more to do great things. On Herman Melville's 200th, I hope that it will inspire you as well. By David Shaerf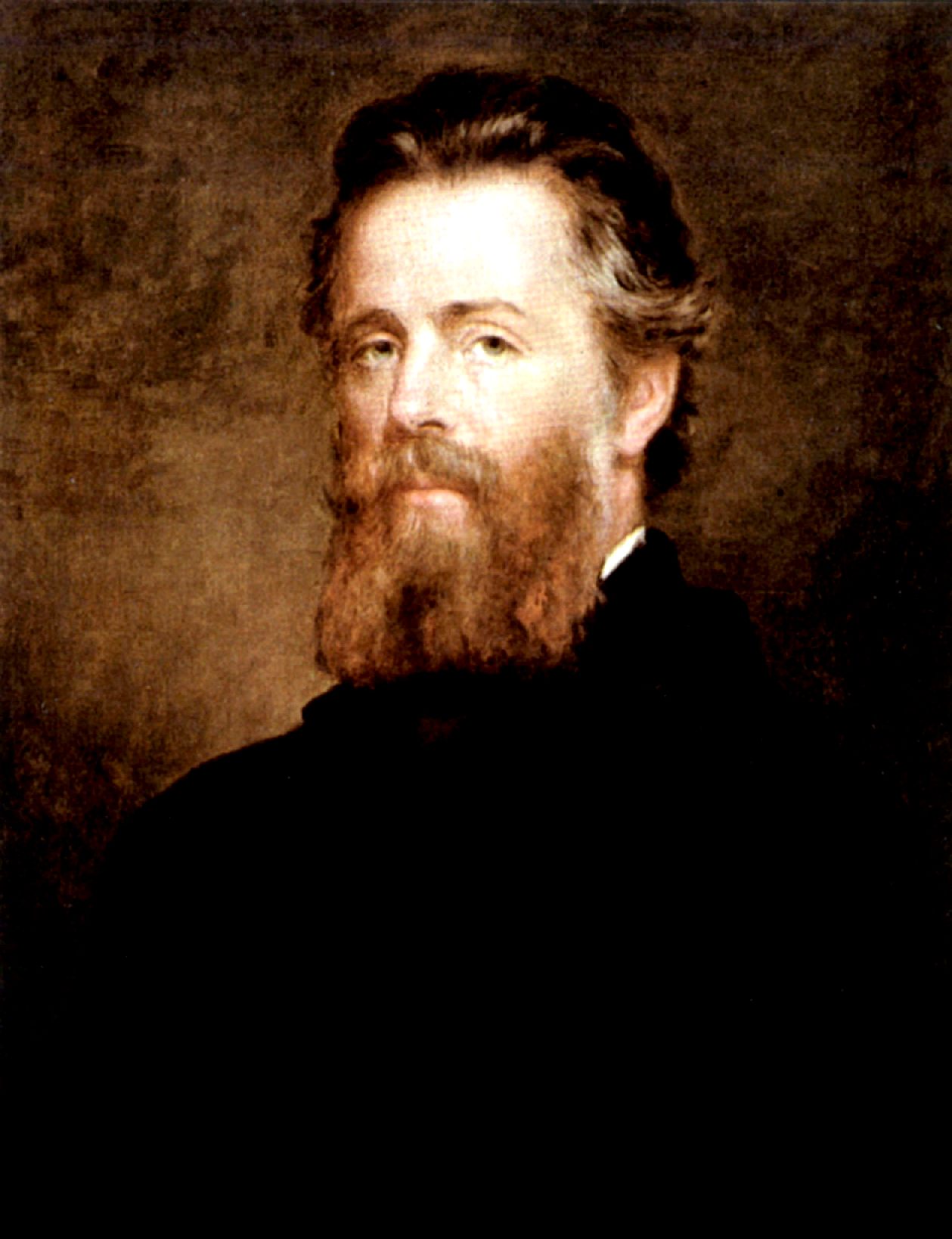 Herman Melville was the author of a novel abut what we'd now consider an illegal activity; the commercial hunting of whales for oil and meat. In capturing the whaling industry at its peak, showcasing the rebellious white whale, in our view he was lobbying for the whales, the innocent victims in his story. Following his death in New York City in 1891, some thirty years later, he posthumously came to be regarded as one of the great American writers.
ABOUT CNN
CNN (Cable News Network) is an American news-based pay television channel owned by CNN Worldwide, a unit of the WarnerMedia News & Sports division of AT&T's WarnerMedia. CNN was founded in 1980 by American media proprietor Ted Turner and Reese Schonfeld as a 24-hour cable news channel.
Upon its launch in 1980, CNN was the first television channel to provide 24-hour news coverage, and was the first all-news television channel in the United States.

While the news channel has numerous affiliates, CNN primarily broadcasts from 30 Hudson Yards in New York City, and studios in Washington, D.C. and Los Angeles. Its headquarters at the CNN Center in Atlanta — which suffered major damage in 2020 — is only used for weekend programming. CNN is sometimes referred to as CNN/U.S. (or CNN Domestic) to distinguish the U.S. channel from its international sister network, CNN International.

The network is known for its dramatic live coverage of breaking news, some of which has drawn criticism as overly sensationalistic, and for its efforts to be nonpartisan, which have led to accusations of false balance.

As of September 2018, CNN has 90.1 million television households as subscribers (97.7% of households with cable) in the United States. In 2019, CNN ranked third in viewership among cable news networks, behind rivals Fox News and MSNBC, averaging 972,000 viewers. CNN ranks 14th among all basic cable networks.

Globally, CNN programming airs through CNN International, which can be seen by viewers in over 212 countries and territories. The US domestic version, sometimes referred to as CNN (US) is also available in Canada, some islands of the Caribbean and in Japan, where it was first broadcast on CNNj in 2003, with simultaneous translation in Japanese. Starting in late 2010, the high definition feed of CNN US was launched in Japan for American viewers under the name "CNN/US HD", and is distributed by Japan Cable Television (JCTV) to several different multi-channel TV providers, such as J:COM, SKY PerfecTV!, iTSCOM and the JCTVWiFi service.

Staffed 24 hours a day, seven days a week by a dedicated team in CNN bureaus around the world, CNN's digital platforms deliver news from almost 4,000 journalists in every corner of the globe. CNN is a subsidiary of AT&T.

WEBSITES

CNN launched its website, CNN.com (initially known as CNN Interactive), on August 30, 1995. The site attracted growing interest over its first decade and is now one of the most popular news websites in the world. The widespread growth of blogs, social media and user-generated content have influenced the site, and blogs in particular have focused CNN's previously scattershot online offerings, most noticeably in the development and launch of CNN Pipeline in late 2005.

In April 2009, CNN.com ranked third place among online global news sites in unique users in the U.S., according to Nielsen/NetRatings; with an increase of 11% over the previous year.

On October 24, 2009, CNN launched a new version of the CNN.com website; the revamped site included the addition of a new "sign up" option, in which users can create their own username and profile, and a new "CNN Pulse" (beta) feature, along with a new red color theme. However, most of the news stories archived on the website were deleted.

As of 2016, there are four versions of the website: the American version, the International version, the Spanish version, and the Arabic version. Readers can choose their preferred version, but in the absence of a selection, the server determines an edition according to the requesting IP address, geographically.
HERMAN'S SHORT STORIES
Bartleby, the Scrivener
Benito Cereno
Cock-A-Doodle-Doo!
The Encantadas
The Paradise of Bachelors and the Tartarus of Maids

HERMAN'S BOOKS

Typee (1846)
Omoo (1847)
Mardi (1849)
Redburn (1849)
White-Jacket (1850)
Moby Dick (1851)
Pierre (1852)
Israel Potter (1855)
The Confidence-Man (1857)
Billy Budd (1924)
Herman Melville was born in New York City on the 1st of August 1819. He died on the 28th of September 1891. He was an American novelist, short story writer and poet of the American Renaissance period. Among his best-known works are Moby-Dick (1851), Typee (1846), a romanticized account of his experiences in Polynesia, and Billy Budd, Sailor, a posthumously published novella. The centennial of his birth in 1919 was the starting point of a Melville revival, when Moby-Dick began to be considered one of the great American novels.
Herman Melville's Moby Dick, is the story of a great white sperm whale that fought back at whalers who tried to harpoon him. The idea came to Herman Melville after he spent time on a commercial whaler, where stories abounded of the sinking of the Essex in 1821 and Mocha Dick, a giant sperm whale that sank around 20 ships, before being harpooned in 1838.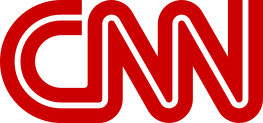 LINKS & REFERENCE

american_experience@wgbh.org
https://www.pbs.org/wgbh/americanexperience/features/whaling-biography-herman-melville/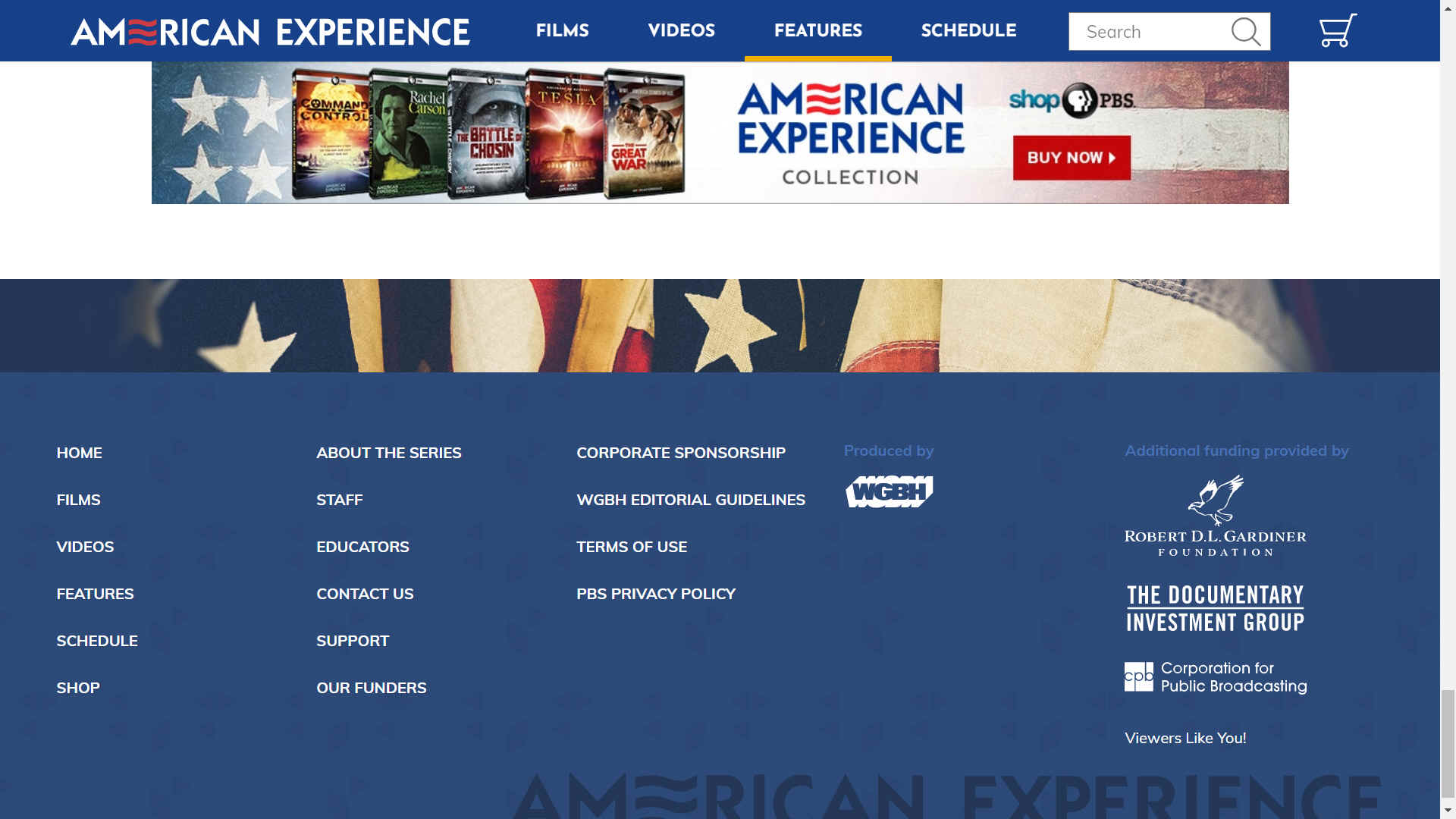 Please use our A-Z INDEX to navigate this site