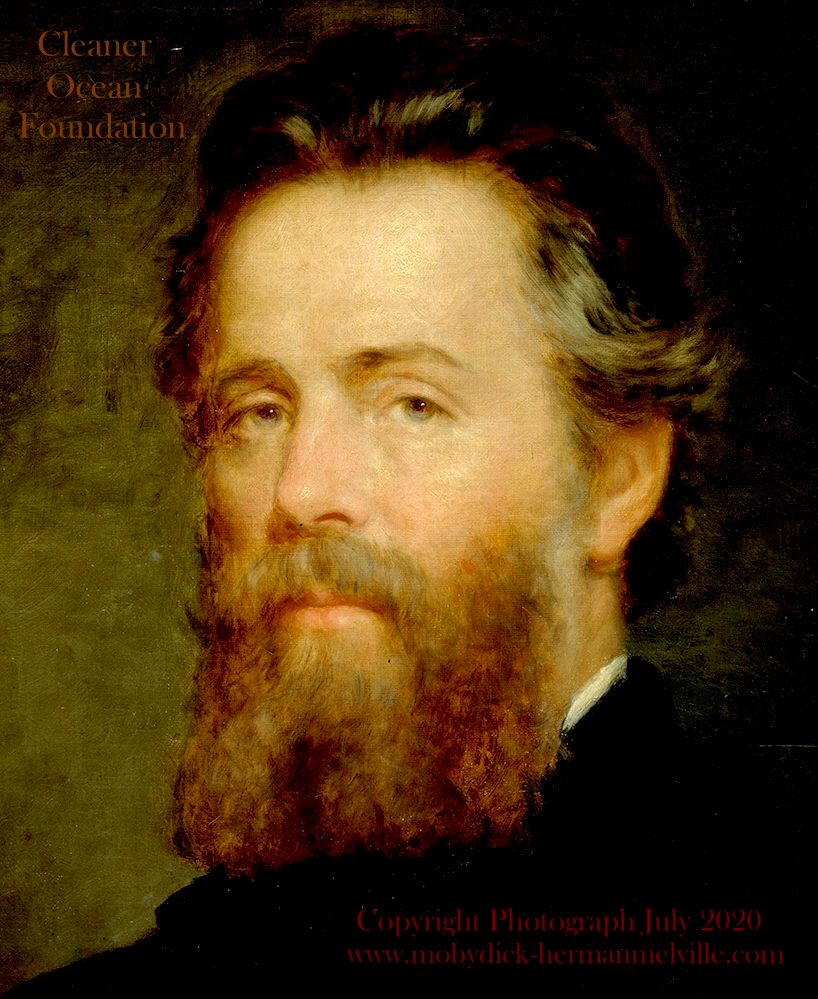 Herman Melville was the author of what we'd now consider an illegal activity, the commercial hunting of whales for oil and meat. He was born in New York City in 1819. He worked as a crew member on several vessels beginning in 1839, his experiences spawning his successful early novels Typee (1846) and Omoo (1847). Subsequent books, including his masterpiece Moby-Dick (1851), sold poorly, and by the 1860s Melville had turned to poetry. Following his death in New York City in 1891, he posthumously came to be regarded as one of the great American writers.
Herman Melville was born on the 1st of August 1819. He died on the 28th of September 1891. He was an American novelist, short story writer and poet of the American Renaissance period. Among his best-known works are Moby-Dick (1851), Typee (1846), a romanticized account of his experiences in Polynesia, and Billy Budd, Sailor, a posthumously published novella. Although his reputation was not high at the time of his death, the centennial of his birth in 1919 was the starting point of a Melville revival and Moby-Dick grew to be considered one of the great American novels.

Melville was born in New York City, the third child of a prosperous merchant whose death in 1832 left the family in financial straits. He took to sea in 1839 as a common sailor on a merchant ship and then on the whaler Acushnet but he jumped ship in the Marquesas Islands. Typee, his first book, and its sequel, Omoo (1847), were travel-adventures based on his encounters with the peoples of the island. Their success gave him the financial security to marry Elizabeth Shaw, the daughter of a prominent Boston family. Mardi (1849), a romance-adventure and his first book not based on his own experience, was not well received. Redburn (1849) and White Jacket (1850), both tales based on his experience as a well-born young man at sea, were given respectable reviews but did not sell well enough to support his expanding family.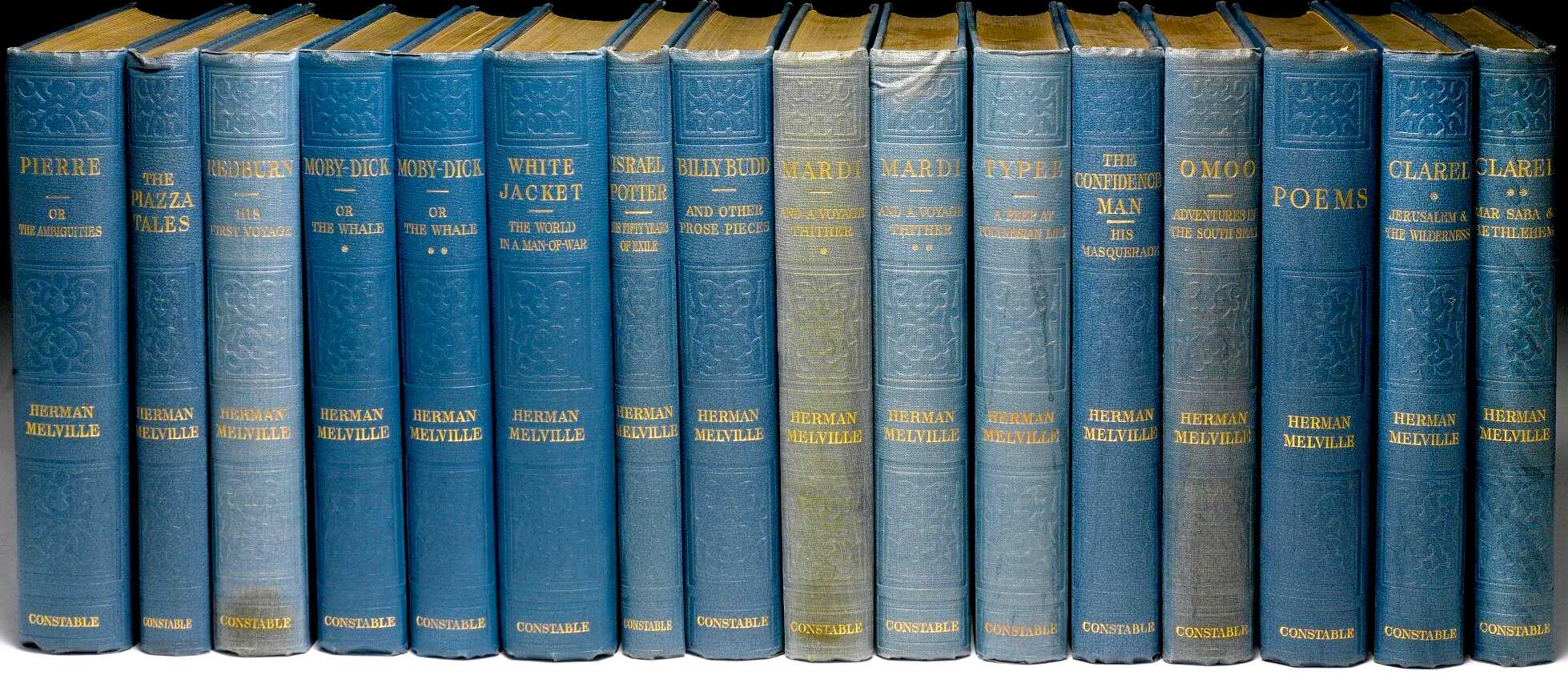 Melville's growing literary ambition showed in Moby-Dick (1851), which took nearly a year and a half to write, but it did not find an audience and critics scorned his psychological novel Pierre: or, The Ambiguities (1852). From 1853 to 1856, Melville published short fiction in magazines, including "Benito Cereno" and "Bartleby, the Scrivener". In 1857, he traveled to England, toured the Near East, and published his last work of prose, The Confidence-Man (1857). He moved to New York in 1863 to take a position as Customs Inspector.

From that point, Melville focused his creative powers on poetry. Battle-Pieces and Aspects of the War (1866) was his poetic reflection on the moral questions of the American Civil War. In 1867, his eldest child Malcolm died at home from a self-inflicted gunshot. Melville's metaphysical epic Clarel: A Poem and Pilgrimage in the Holy Land was published in 1876. In 1886, his other son Stanwix died of apparent tuberculosis, and Melville retired. During his last years, he privately published two volumes of poetry, and left one volume unpublished. The novella Billy Budd was left unfinished at his death but was published posthumously in 1924. Melville died from cardiovascular disease in 1891.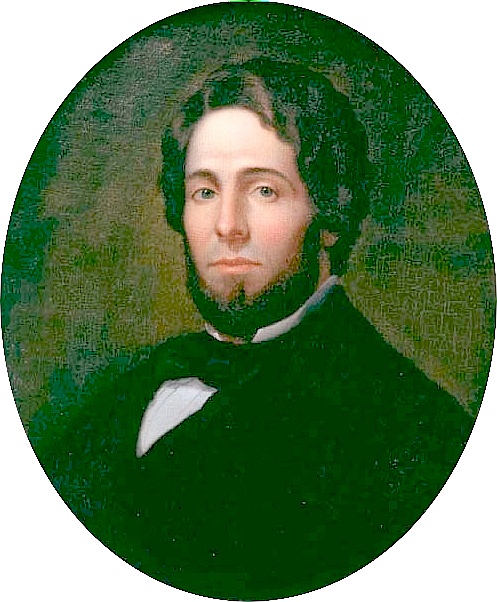 FIVE YEARS AT SEA 1839 - 1844

On May 31, 1839, Gansevoort, then living in New York City, wrote that he was sure Herman could get a job on a whaler or merchant vessel. The next day, he signed aboard the merchant ship St. Lawrence as a "boy" (a green hand), which cruised from New York to Liverpool. Redburn: His First Voyage (1849) draws on his experiences in this journey; at least two of the nine guide-books listed in chapter 30 of the book had been part of Allan Melvill's library. He arrived back in New York October 1, 1839 and resumed teaching, now at Greenbush, New York, but left after one term because he had not been paid. In the summer of 1840 he and his friend James Murdock Fly went to Galena, Illinois to see if his Uncle Thomas could help them find work. Unsuccessful, he and his friend returned home in autumn, likely by way of St. Louis and up the Ohio River.

As part of the response to contemporaneous popular cultural reading, including Richard Henry Dana Jr.'s new book Two Years Before the Mast, and by Jeremiah N. Reynolds's account in the May 1839 issue of The Knickerbocker magazine of the hunt for a great white sperm whale named Mocha Dick, Melville and Gansevoort traveled to New Bedford, where Melville signed up for a whaling voyage aboard a new ship, the Acushnet. Built in 1840, the ship measured some 104 feet in length, almost 28 feet in breadth, and almost 14 feet in depth. She measured slightly less than 360 tons, had two decks] and three masts, but no quarter galleries.
Herman Melville signed a contract on Christmas Day with the ship's agent as a "green hand" for 1/175th of whatever profits the voyage would yield. On Sunday the 27th the brothers heard the Reverend Enoch Mudge preach at the Seamen's Bethel on Johnny-Cake Hill, where white marble cenotaphs on the walls memorialized local sailors who had died at sea, often in battle with whales. When he signed the crew list the next day he was advanced $84.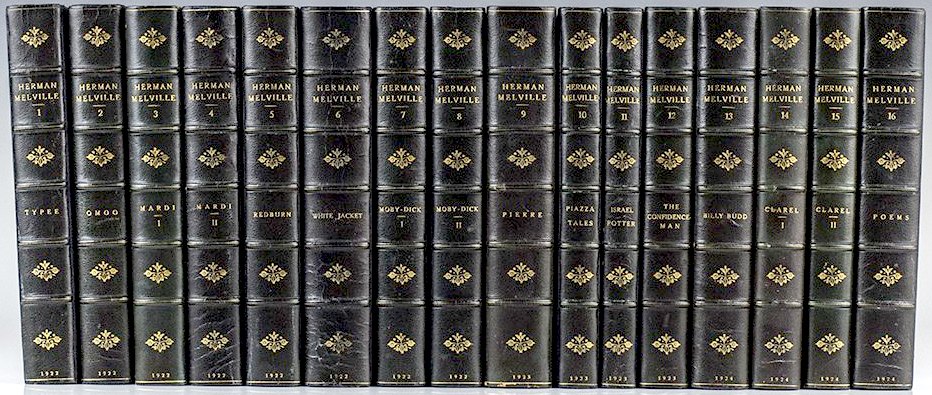 On January 3, 1841, the Acushnet set sail. Melville slept with some twenty others in the forecastle; Captain Valentine Pease, the mates, and the skilled men slept aft. Whales were found near The Bahamas, and in March 150 barrels of oil were sent home from Rio de Janeiro. Cutting in and trying-out (boiling) a single whale took about three days, and a whale yielded approximately one barrel of oil per foot of length and per ton of weight (the average whale weighed 40 to 60 tons). The oil was kept on deck for a day to cool off, and was then stowed down; scrubbing the deck completed the labor. An average voyage meant that some forty whales were killed to yield some 1600 barrels of oil.

On April 15, the Acushnet sailed around Cape Horn, and traveled to the South Pacific, where the crew sighted whales without catching any. Then up the coast of Chile to the region of Selkirk Island and on 7 May, near Juan Fernández Islands, she had 160 barrels. On June 23 the ship anchored for the first time since Rio, in Santa Harbor. The cruising grounds the Acushnet was sailing attracted much traffic, and Captain Pease not only paused to visit other whalers, but at times hunted in company with them.
From July 23 into August the Acushnet regularly gammed with the Lima from Nantucket, and Melville met William Henry Chase, the son of Owen Chase, who gave him a copy of his father's account of his adventures aboard the Essex. Ten years later Melville wrote in his other copy of the book: "The reading of this wondrous story upon the landless sea, & close to the very latitude of the shipwreck had a surprising effect upon me".

On September 25 the ship reported 600 barrels of oil to another whaler, and in October 700 barrels. On October 24 the Acushnet crossed the equator to the north, and six or seven days later arrived at the Galápagos Islands. This short visit would be the basis for The Encantadas. On November 2, the Acushnet and three other American whalers were hunting together near the Galápagos Islands; Melville later exaggerated that number in Sketch Fourth of The Encantadas.
From November 19 to 25 the ship anchored at Chatham's Isle, and on December 2 reached the coast of Peru and anchored at Tombez near Paita, with 570 barrels of oil on board. On December 27 the Acushnet sighted Cape Blanco, off Ecuador, Point St. Elena was sighted the next day, and on January 6, 1842, the ship approached the Galápagos Islands from the southeast. From February 13 to 7 May, seven sightings of sperm whales were recorded but none killed. From early May to early June, the Acushnet cooperatively set about its whaling endeavors several times with the Columbus of New Bedford, which also took letters from Melville's ship; the two ships were in the same area just south of the Equator. On June 16 she carried 750 barrels, and sent home 200 on the Herald the Second. On June 23, the Acushnet reached the Marquesas Islands, and anchored at Nuku Hiva.

A time of some emotional turbulence for Melville ensued over the next summer months. On July 9, 1842, Melville and his shipmate Richard Tobias Greene jumped ship at Nuku Hiva Bay and ventured into the mountains to avoid capture. While Melville's first book, Typee (1845), is loosely based on his stay in or near the Taipi Valley, scholarly research has increasingly shown that much if not all of this account was either taken from Melville's readings or exaggerated to dramatize a contrast between idyllic native culture and Western civilization.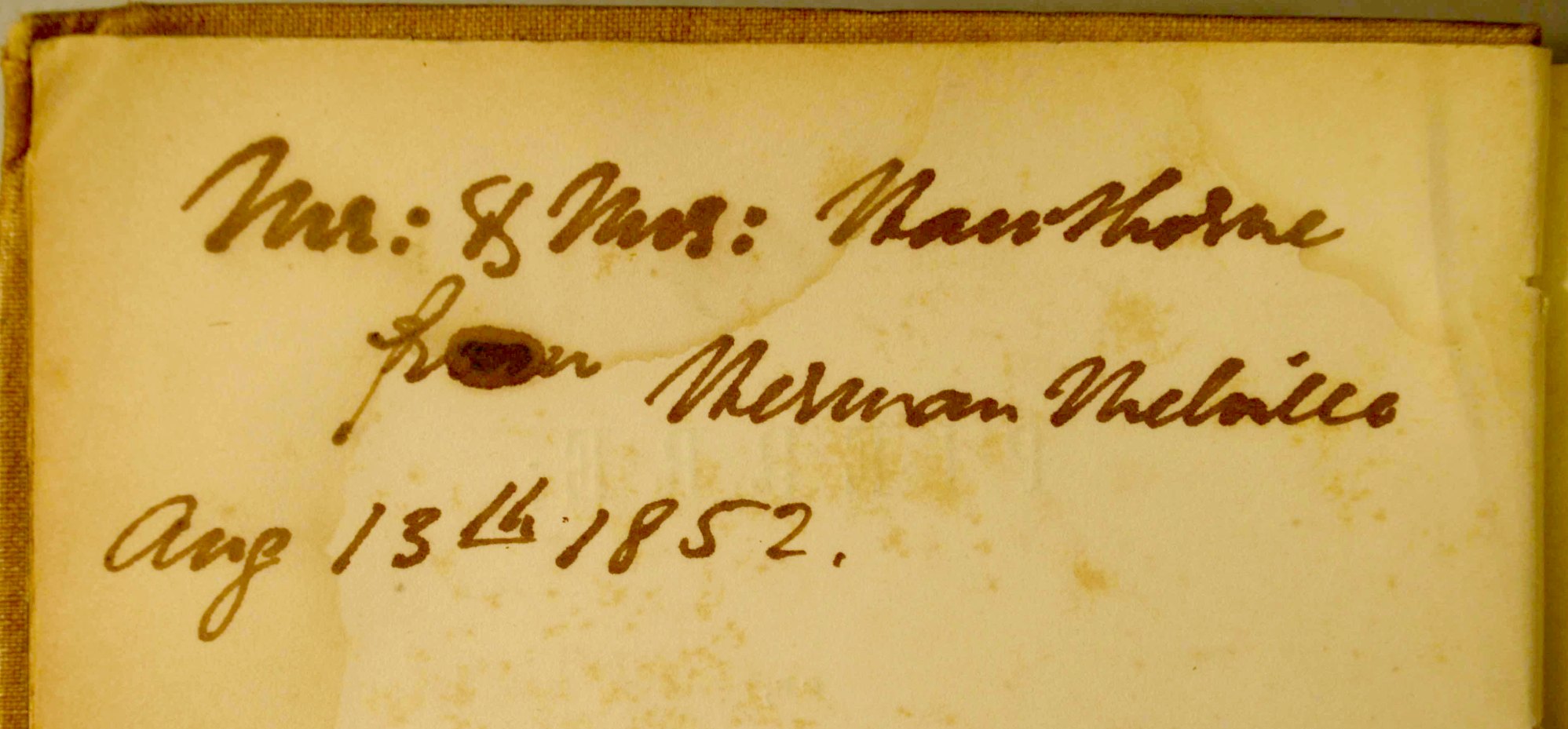 Herman Melville's signature as an inscription on a book given to Mr and Mrs Hawthorne
On August 9, Melville boarded the Australian whaler Lucy Ann, bound for Tahiti, where on arrival he took part in a mutiny and was briefly jailed in the native Calabooza Beretanee. In October, he and crew mate John B. Troy escaped Tahiti for Eimeo. He then spent a month as beachcomber and island rover ("omoo" in Tahitian), eventually crossing over to Moorea. He drew on these experiences for Omoo, the sequel to Typee. In November, he contracted to be a seaman on the Nantucket whaler Charles & Henry for a six-month cruise (November 1842 − April 1843), and was discharged at Lahaina, Maui in the Hawaiian Islands in May 1843.

After four months of working several jobs, including as a clerk, he joined the US Navy initially as one of the crew of the frigate USS United States as an ordinary seaman on August 20. During the next year, the homeward bound ship visited the Marquesas Islands, Tahiti, and Valparaiso, and then, from summer to fall 1844, Mazatlan, Lima, and Rio de Janeiro, before reaching Boston on October 3. Melville was discharged on October 14. This Navy experience is used in White-Jacket (1850), Melville's fifth book.[ Melville's wander-years created what biographer Arvin calls "a settled hatred of external authority, a lust for personal freedom" and a "growing and intensifying sense of his own exceptionalness as a person," along with "the resentful sense that circumstance and mankind together had already imposed their will upon him in a series of injurious ways". Scholar Robert Milder believes the encounter with the wide ocean, where he was seemingly abandoned by God, led Melville to experience a "metaphysical estrangement" and influenced his social views in two ways: first, that he belonged to the genteel classes but sympathized with the "disinherited commons" he had been placed among; and second that experiencing the cultures of Polynesia let him view the West from an outsider's perspective.
MOBY DICK & NATHANIEL HAWTHORNE 1850 - 1851
Herman Melville's Moby Dick, is the story of a great white sperm whale that fought back at whalers who tried to harpoon him. The idea for Moby Dick came to Herman Melville after he spent time on a commercial whaler, where stories abounded of the sinking of the Essex in 1821 and Mocha Dick, a giant sperm whale that sank around 20 ships, before being harpooned in 1838.
The earliest surviving mention of Moby-Dick is from early May 1850, when Melville told fellow sea author Richard Henry Dana Jr. it was "half way" written. In June, he described the book to his English publisher as "a romance of adventure, founded upon certain wild legends in the Southern Sperm Whale Fisheries," and promised it would be done by the fall. The original manuscript has not survived, but over the next several months Melville radically transformed his initial plan, conceiving what Delbanco described in 2005 as "the most ambitious book ever conceived by an American writer".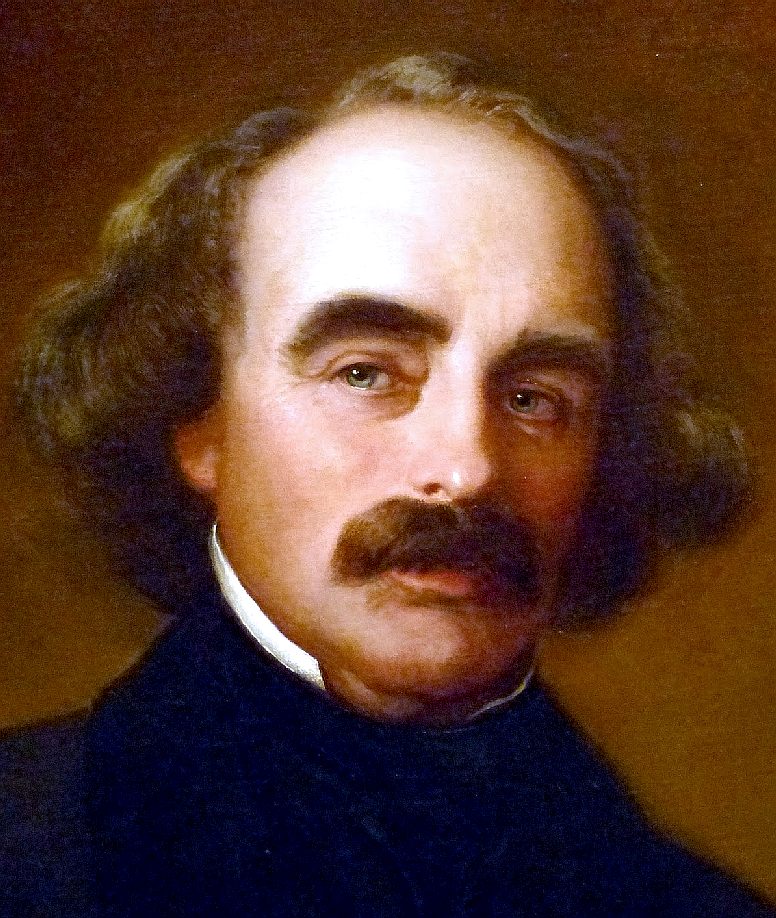 Portrait of Nathaniel Hawthorne in oils
From August 4 to 12, 1850, the Melvilles, Sarah Morewood, Evert Duyckinck, Oliver Wendell Holmes, and other literary figures from New York and Boston came to Pittsfield to enjoy a period of parties, picnics, dinners, and the like. Nathaniel Hawthorne and his publisher James T. Fields joined the group while Hawthorne's wife stayed at home to look after the children. Melville wrote that these stories revealed a dark side to Hawthorne, "shrouded in blackness, ten times black".
Later that summer, Duyckinck sent Hawthorne copies of Melville's three latest books. Hawthorne read them, as he wrote to Duyckinck on August 29, "with a progressive appreciation of their author". He thought Melville in Redburn and White-Jacket put the reality "more unflinchingly" before his reader than any writer, and he thought Mardi was "a rich book, with depths here and there that compel a man to swim for his life. It is so good that one scarcely pardons the writer for not having brooded long over it, so as to make it a great deal better".
There is no shortage of books about Herman Melville, nor collections of his works.
In September 1850, Melville borrowed three thousand dollars from his father-in-law Lemuel Shaw to buy a 160-acre farm in Pittsfield, Massachusetts. Melville called his new home Arrowhead because of the arrowheads that were dug up around the property during planting season. That winter, Melville paid Hawthorne an unexpected visit, only to discover he was working and "not in the mood for company". Hawthorne's wife Sophia gave him copies of Twice-Told Tales and, for Malcolm, The Grandfather's Chair. Melville invited them to visit Arrowhead soon, hoping to "[discuss] the Universe with a bottle of brandy & cigars" with Hawthorne, but Hawthorne would not stop working on his new book for more than one day and they did not come.
After a second visit from Melville, Hawthorne surprised him by arriving at Arrowhead with his daughter Una. According to Robertson-Lorant, "The handsome Hawthorne made quite an impression on the Melville women, especially Augusta, who was a great fan of his books". They spent the day mostly "smoking and talking metaphysics".

In Robertson-Lorant's assessment of the friendship, Melville was "infatuated with Hawthorne's intellect, captivated by his artistry, and charmed by his elusive personality," and though the two writers were "drawn together in an undeniable sympathy of soul and intellect, the friendship meant something different to each of them," with Hawthorne offering Melville "the kind of intellectual stimulation he needed".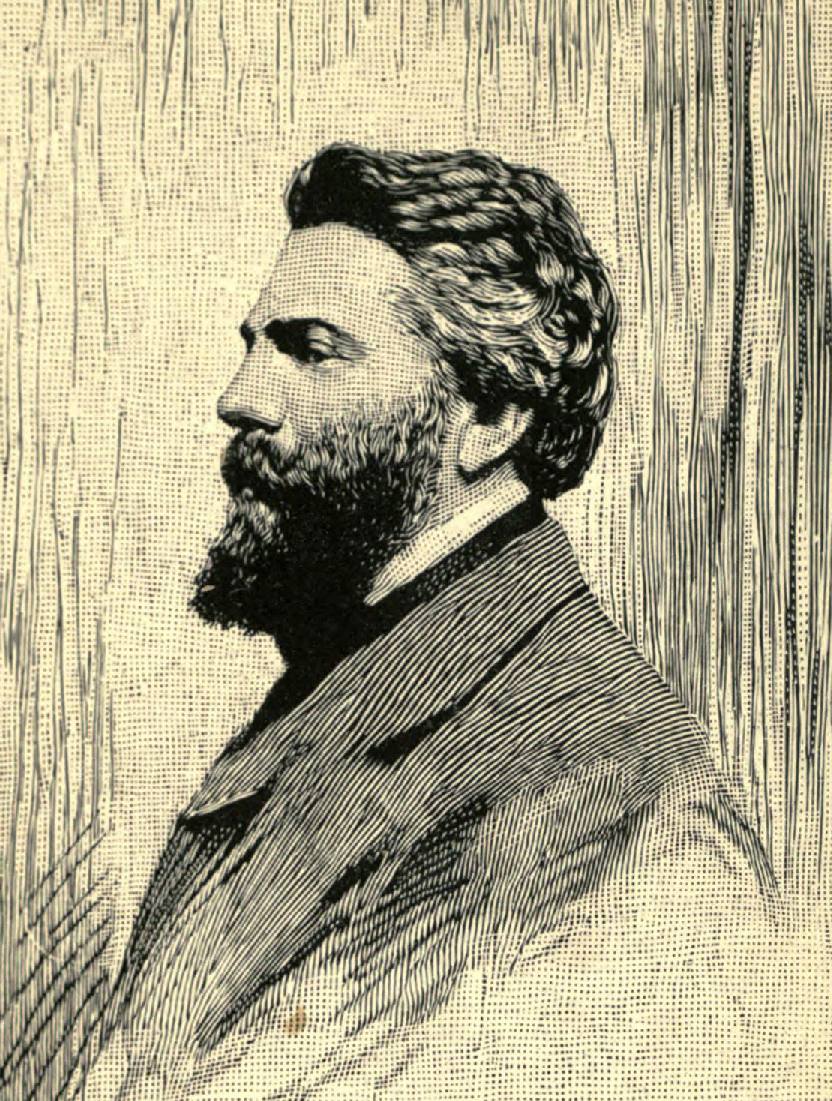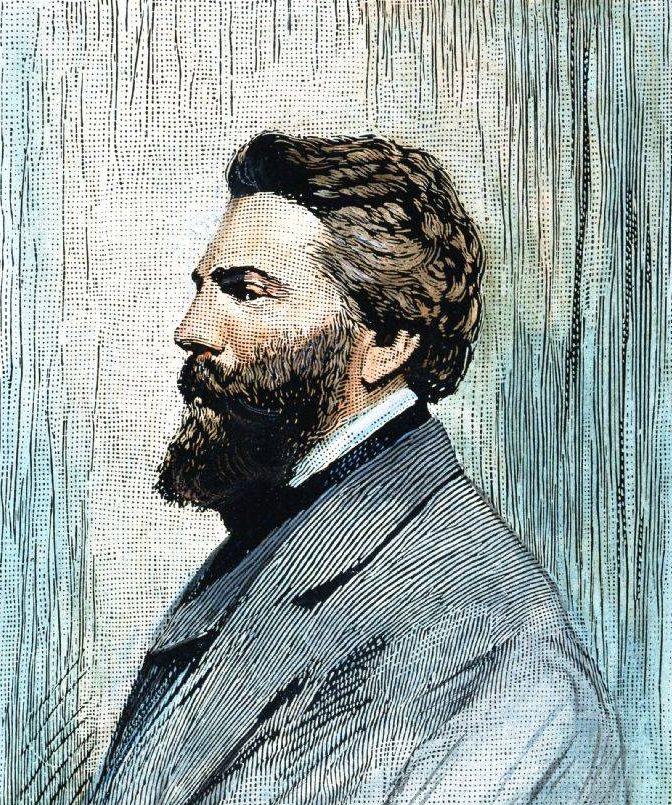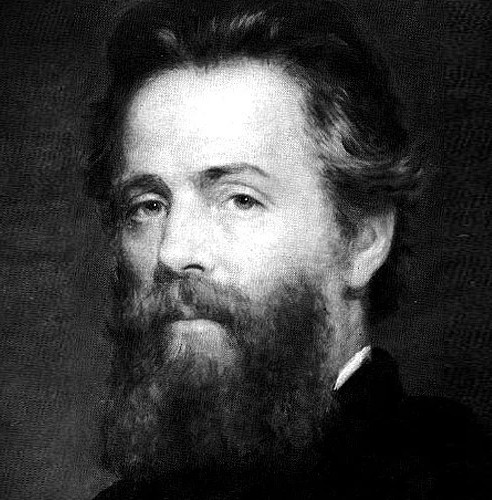 They may have been "natural allies and friends," yet they were also "fifteen years apart in age and temperamentally quite different" and Hawthorne "found Melville's manic intensity exhausting at times". Melville wrote 10 letters to Hawthorne; one scholar identifies "sexual excitement...in all the letters". Melville was inspired and with Hawthorne during the period that he was writing Moby-Dick. Melville dedicated the work to Hawthorne: "In token of my admiration for his genius, this book is inscribed to Nathaniel Hawthorne".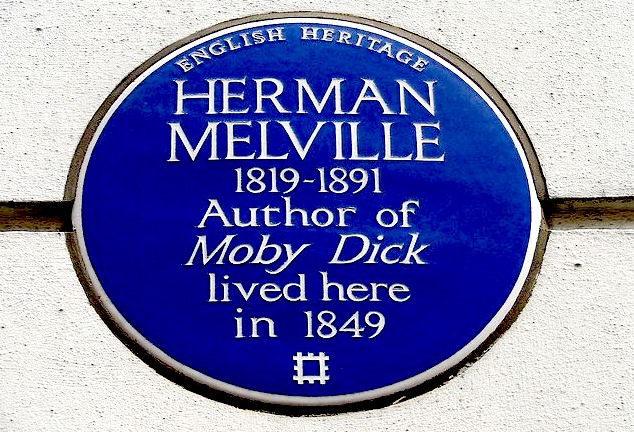 On October 18, 1851, The Whale was published in Britain in three volumes, and on November 14 Moby-Dick appeared in the United States as a single volume. In between these dates, on October 22, 1851, the Melvilles' second child, Stanwix, was born. In December, Hawthorne told Duyckinck, "What a book Melville has written! It gives me an idea of much greater power than his preceding ones." Unlike other contemporaneous reviewers of Melville, Hawthorne had seen the uniqueness of Melville's new novel and acknowledged it.
In early December 1852, Melville visited the Hawthornes in Concord and discussed the idea of the "Agatha" story he had pitched to Hawthorne. This was the last known contact between the two writers before Melville visited Hawthorne in Liverpool four years later when Hawthorne had relocated to England.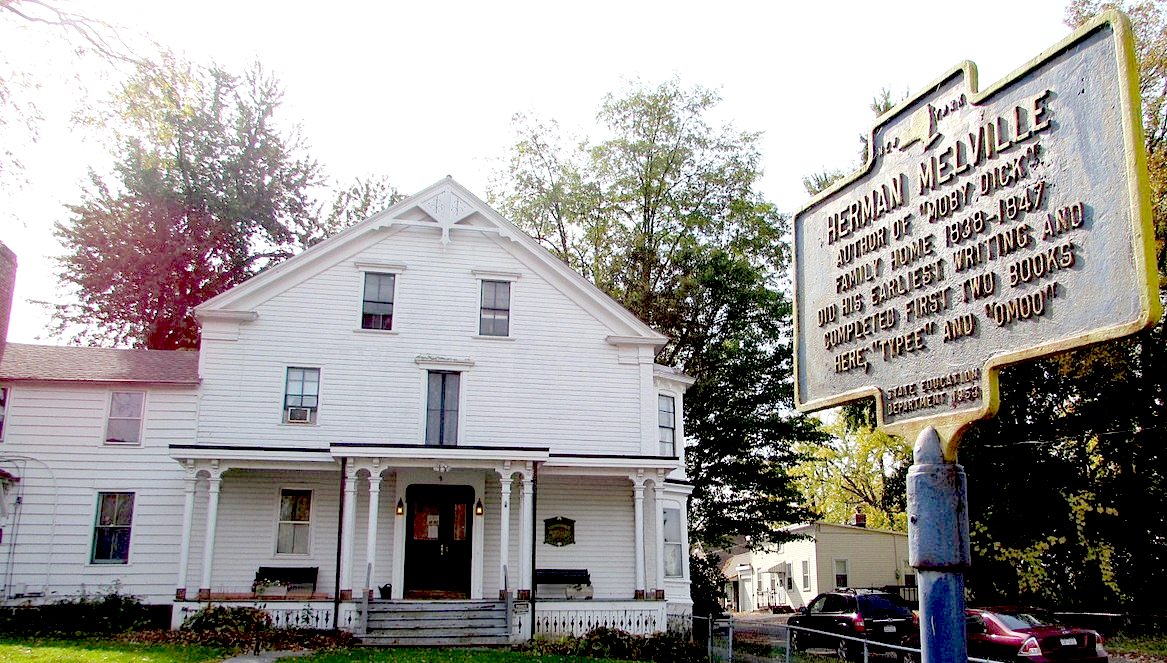 This house was lived in by Herman and Elizabeth Melville, now a heritage site of some significance. Herman wrote Typee and Omoo while living here.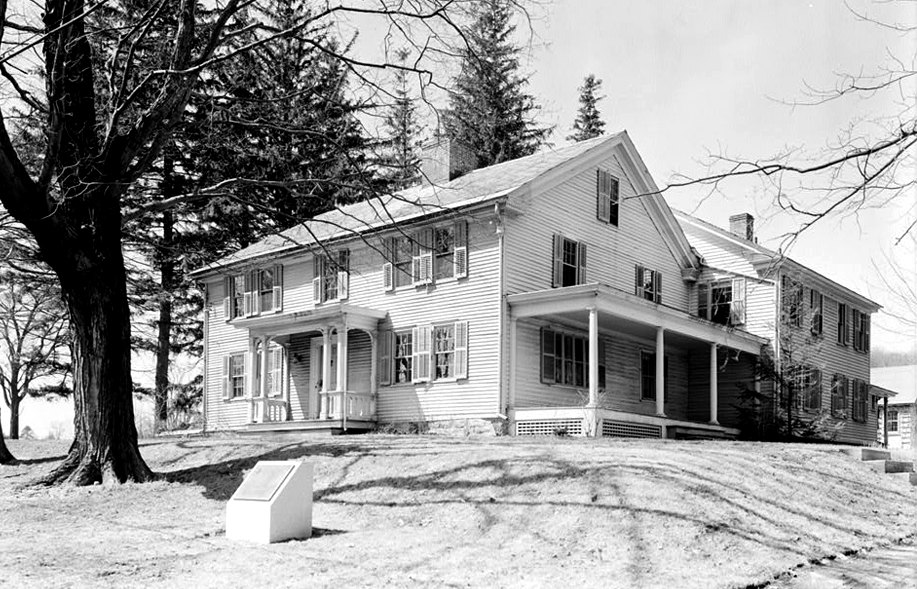 For many years, Arrowhead was lived in by Herman and Elizabeth Melville, now a heritage site of some significance. Arrowhead is open on Saturdays only from October 19 through December 14, 10am - 2pm. Visit the home where Herman Melville and his family lived from 1850-1863. Melville wrote "Moby-Dick" here as well as many other notable novels and short stories.
TIMELINE
1819: Herman Melville was born in New York City on August 1, 1819, to Allan Melvill (1782–1832) and Maria (Gansevoort) Melvill (1791–1872).

1847: Herman Melville married Elizabeth Shaw on August 04, 1847.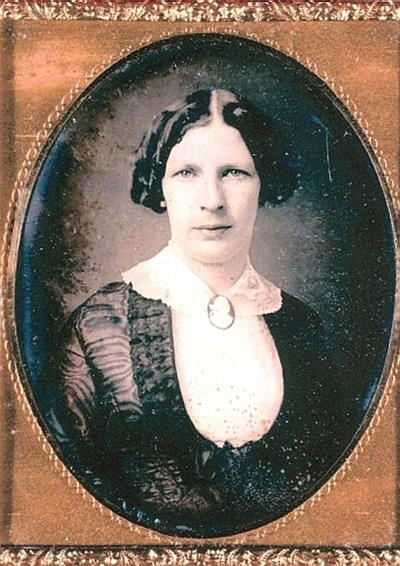 1849: In 1849, Melville acquired an edition of Shakespeare's works printed in a font large enough for his tired eyes, which led to a deeper study of Shakespeare that greatly influenced the style of his next book, Moby-Dick (1851).

1850: His next novel, White-Jacket, was published by Bentley in London in January 1850, and in March by Harper in New York.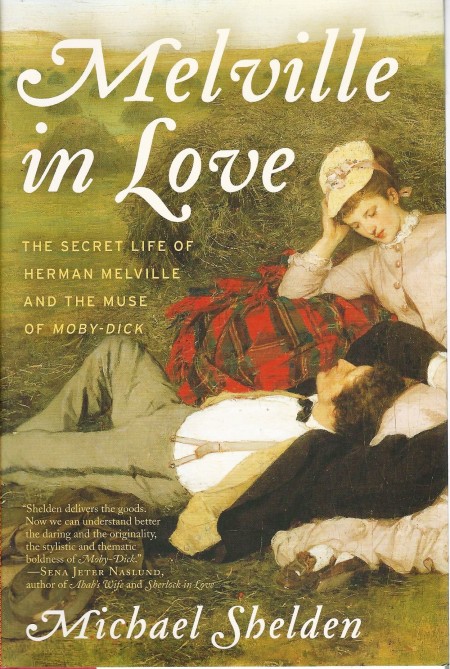 1850: The earliest surviving mention of Moby-Dick is from early May 1850, when Melville told fellow sea author Richard Henry Dana Jr. it was "half way" written.

1891: Melville died from cardiovascular disease in 1891.
1924: Billy Budd was published posthumously, but Herman lives on.
HERMAN'S BOOKS

Typee (1846)
Omoo (1847)
Mardi (1849)
Redburn (1849)
White-Jacket (1850)
Moby Dick (1851)
Pierre (1852)
Israel Potter (1855)
The Confidence-Man (1857)
Billy Budd (1924)
HERMAN'S SHORT STORIES
Bartleby, the Scrivener
Benito Cereno
Cock-A-Doodle-Doo!
The Encantadas
The Paradise of Bachelors and the Tartarus of Maids
HERMAN'S SHORT STORIES
The Paradise of Bachelors and the Tartarus of Maids
THE PIAZZA TALES - COLLECTION
Bartleby, the Scrivener
Benito Cereno
The Bell Tower
The Encantadas or Enchanted Islands
LINKS& REFERENCE
https://www.facebook.com/Herman-Melvilles-Arrowhead-123989551008957/
https://www.mobydick.org/
https://melvillesociety.org/
http://melville.org/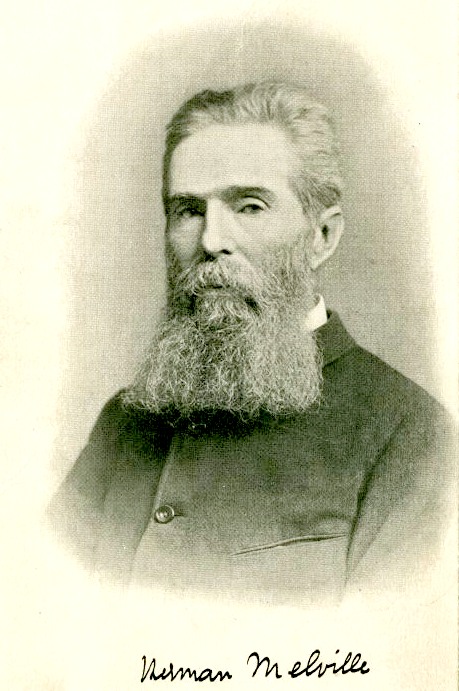 Please use our A-Z INDEX to navigate this site