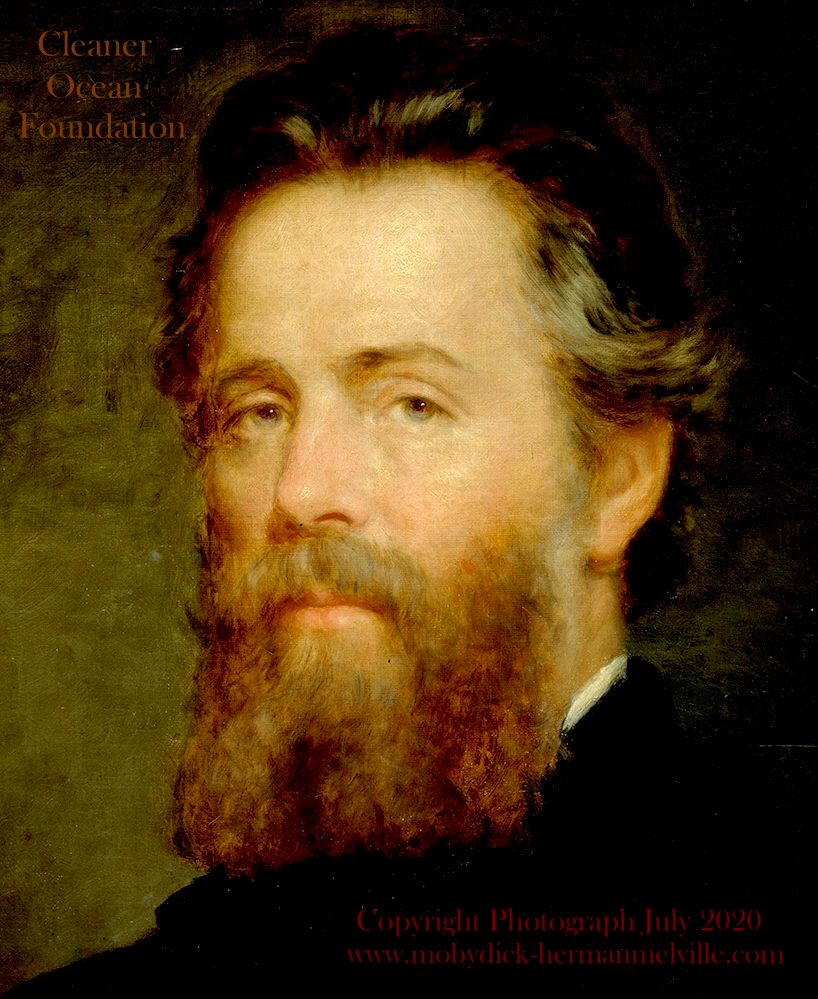 Herman Melville was the author of a novel abut what we'd now consider an illegal activity; the commercial hunting of whales for oil and meat. In capturing the whaling industry at its peak, showcasing the rebellious white whale, in our view he was lobbying for the whales, the innocent victims in his story. Following his death in New York City in 1891, he posthumously came to be regarded as one of the great American writers.
Herman Melville was born in New York City on the 1st of August 1819. He died on the 28th of September 1891. He was an American novelist, short story writer and poet of the American Renaissance period. Among his best-known works are Moby-Dick (1851), Typee (1846), a romanticized account of his experiences in Polynesia, and Billy Budd, Sailor, a posthumously published novella. The centennial of his birth in 1919 was the starting point of a Melville revival, when Moby-Dick began to be considered one of the great American novels.
REDBURN
Redburn: His First Voyage is the fourth book by the American writer, first published in London in 1849. The book is semi-autobiographical and recounts the adventures of a refined youth among coarse and brutal sailors and the seedier areas of Liverpool.
Melville wrote Redburn in less than ten weeks. While one scholar describes it as "arguably his funniest work", scholar F. O. Matthiessen calls it "the most moving of its author's books before Moby-Dick".

THE PLOT

Unable to find employment at home, young Wellingborough Redburn signs on the Highlander, a merchantman out of New York City bound for Liverpool, England. Representing himself as the "son of a gentleman" and expecting to be treated as such, he discovers that he is just a green hand, a "boy", the lowest rank on the ship, assigned all the duties no other sailor wants, like cleaning out the "pig-pen", a longboat that serves as a shipboard sty. The first mate promptly nicknames him "Buttons" for the shiny ones on his impractical jacket.
Redburn quickly grasps the workings of social relations aboard ship. As a common seaman he can have no contact with those "behind the mast" where the officers command the ship. Before the mast, where the common seaman work and live, a bully named Jackson, the best seaman aboard, rules through fear with an iron fist. Uneducated yet cunning, with broken nose and squinting eye, he is described as "a Cain afloat, branded on his yellow brow with some inscrutable curse and going about corrupting and searing every heart that beat near him." Redburn soon experiences all the trials of a greenhorn: seasickness, scrubbing decks, climbing masts in the dead of night to unfurl sails, cramped quarters, and bad food.

When the ship lands in Liverpool he is given liberty ashore. He rents a room and walks the city every day. One day in a street called Launcelott's Hey he hears "a feeble wail" from a cellar beneath an old warehouse and looking into it sees "the figure of what had been a woman. Her blue arms folded to her livid bosom two shrunken things like children, that leaned toward her, one on each side. At first I knew not whether they were alive or dead. They made no sign; they did not move or stir; but from the vault came that soul-sickening wail." He runs for help but is met with indifference by a ragpicker, a porter, his landlady, even by a policeman who tells him to mind his own business.
He returns with some bread and cheese and drops them into the vault to the mother and children, but they are too weak to lift it to their mouths. The mother whispers "water" so he runs and fills his tarpaulin hat at an open hydrant. The girls drink and revive enough to nibble some cheese. He clasps the mother's arms and pulls them aside to see "a meager babe, the lower part of its body thrust into an old bonnet. Its face was dazzlingly white, even in its squalor; but the closed eyes looked like balls of indigo. It must have been dead for some hours." Judging them beyond the point at which medicine could help, he returns to his room. A few days later he revisits the street and finds the vault empty: "In place of the woman and children, a heap of quick-lime was glistening."

On the docks he meets Harry Bolton, a dandy who claims to be a sailor looking for a job, and Redburn helps him procure a berth on the Highlander for the return voyage. They become fast friends and make a trip to London where they visit a luxurious private club, Aladdin's Palace, with an exotic environment Redburn struggles to make sense of, concluding it must be a gambling house.
The ship soon departs for New York and Bolton's deficits as sailor become apparent. Redburn suspects that Bolton has never been to sea before and Bolton is tormented by the crew. Jackson, after being ill in bed for four weeks, returns to active duty: he climbs to the topsail yard, then suddenly vomits "a torrent of blood from his lungs", and falls headfirst into the sea and disappears. The crew never speak his name again. Reaching port, Redburn heads for his home and Bolton signs on a whaler. Redburn later hears that Bolton, far out in the Pacific, fell over the side and drowned.

RECEPTION

Melville referred to Redburn and his next book White-Jacket as "two jobs which I have done for money - being forced to it as other men are to sawing wood". It was reviewed favorably in all the influential publications, American and British, with many critics hailing it as Melville's return to his original style.
The critics were divided along national lines when reviewing the scene in Launcelots Hey, the British dubbing it "improbable", the Americans "powerful". In 1884 William Clark Russell, the most popular writer of sea stories in his generation, praised the book's force and accuracy in print. He also sent Melville a personal letter where, among other items, he said "I have been reading your Redburn for the third or fourth time and have closed it more deeply impressed with the descriptive power that vitalises every page."
John Masefield would later single the book out as his favorite of Melville's works. When Redburn was praised, Melville wrote in his journal, "I, the author, know [it] to be trash, & wrote it to buy some tobacco with". He later complained: "What I feel most moved to write, that is banned - it will not pay. Yet, altogether, write the other way I cannot. So the product is a final hash, and all my books are botches."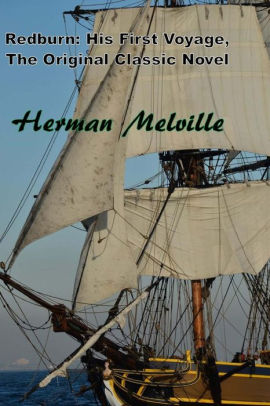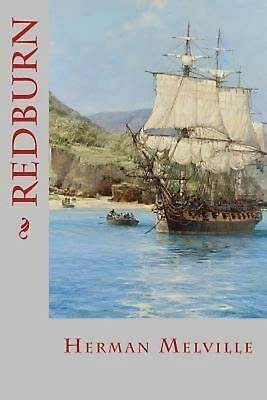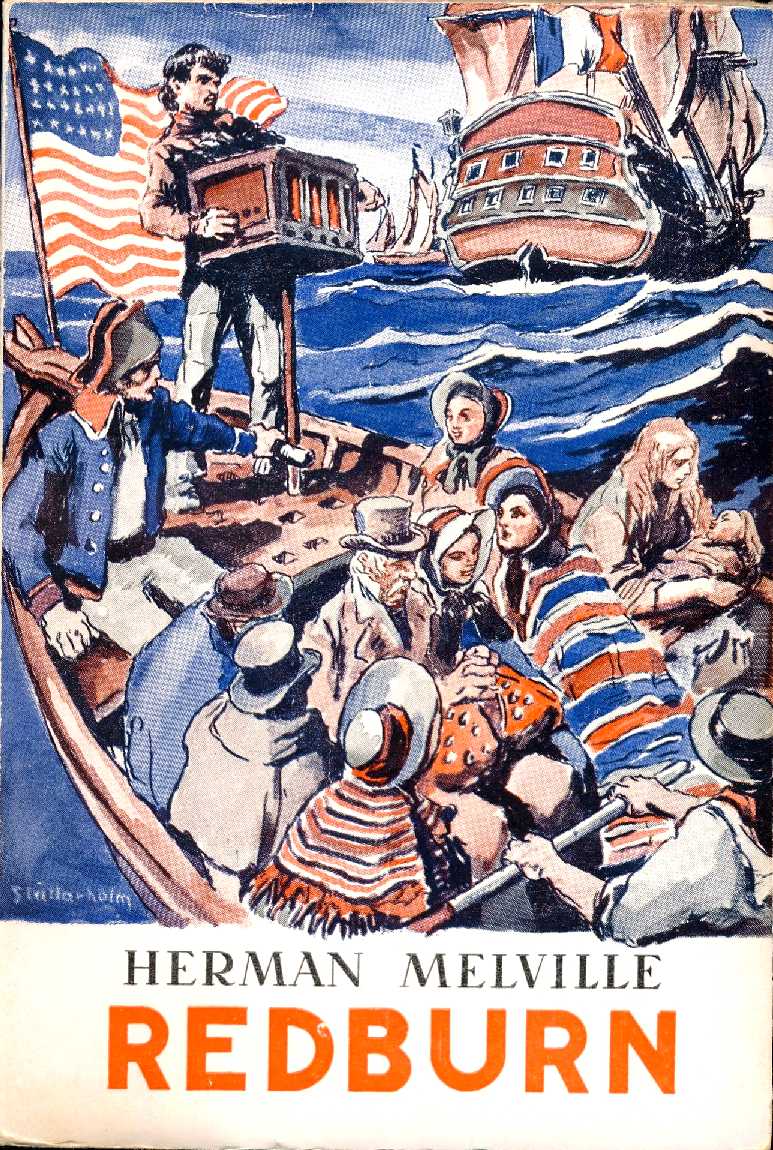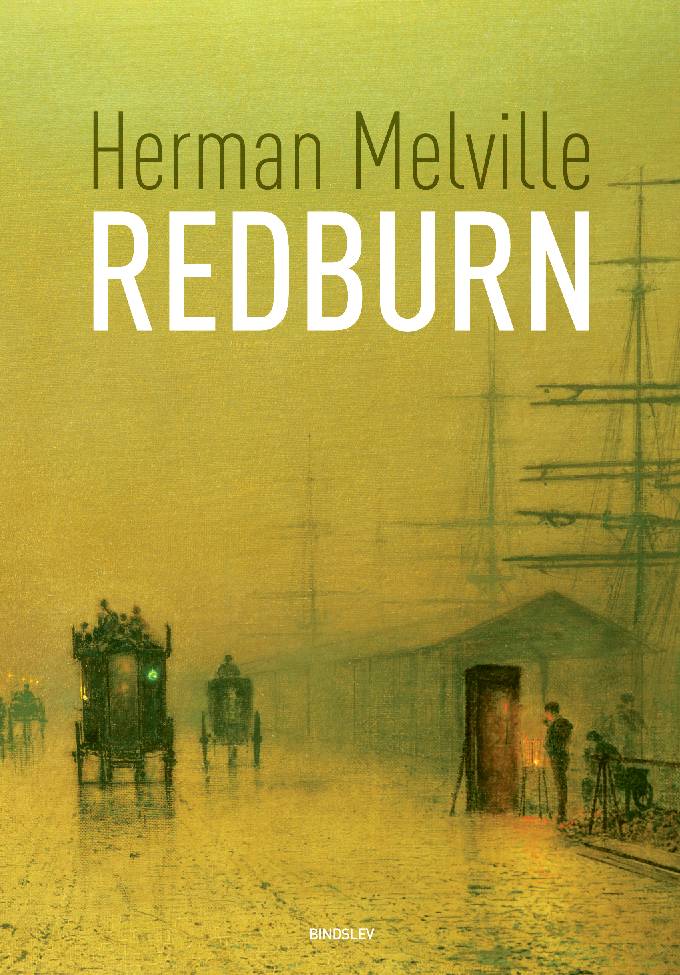 HERMAN'S BOOKS

Typee (1846)
Omoo (1847)
Mardi (1849)
Redburn (1849)
White-Jacket (1850)
Moby Dick (1851)
Pierre (1852)
Israel Potter (1855)
The Confidence-Man (1857)
Billy Budd (1924)
MOBY DICK - OUR FAVOURITE
Herman Melville's Moby Dick, is the story of a great white sperm whale that fought back at whalers who tried to harpoon him. The idea came to Herman Melville after he spent time on a commercial whaler, where stories abounded of the sinking of the Essex in 1821 and Mocha Dick, a giant sperm whale that sank around 20 ships, before being harpooned in 1838.


LINKS & REFERENCE
https://melvillesociety.org/
http://melville.org/
Please use our A-Z INDEX to navigate this site