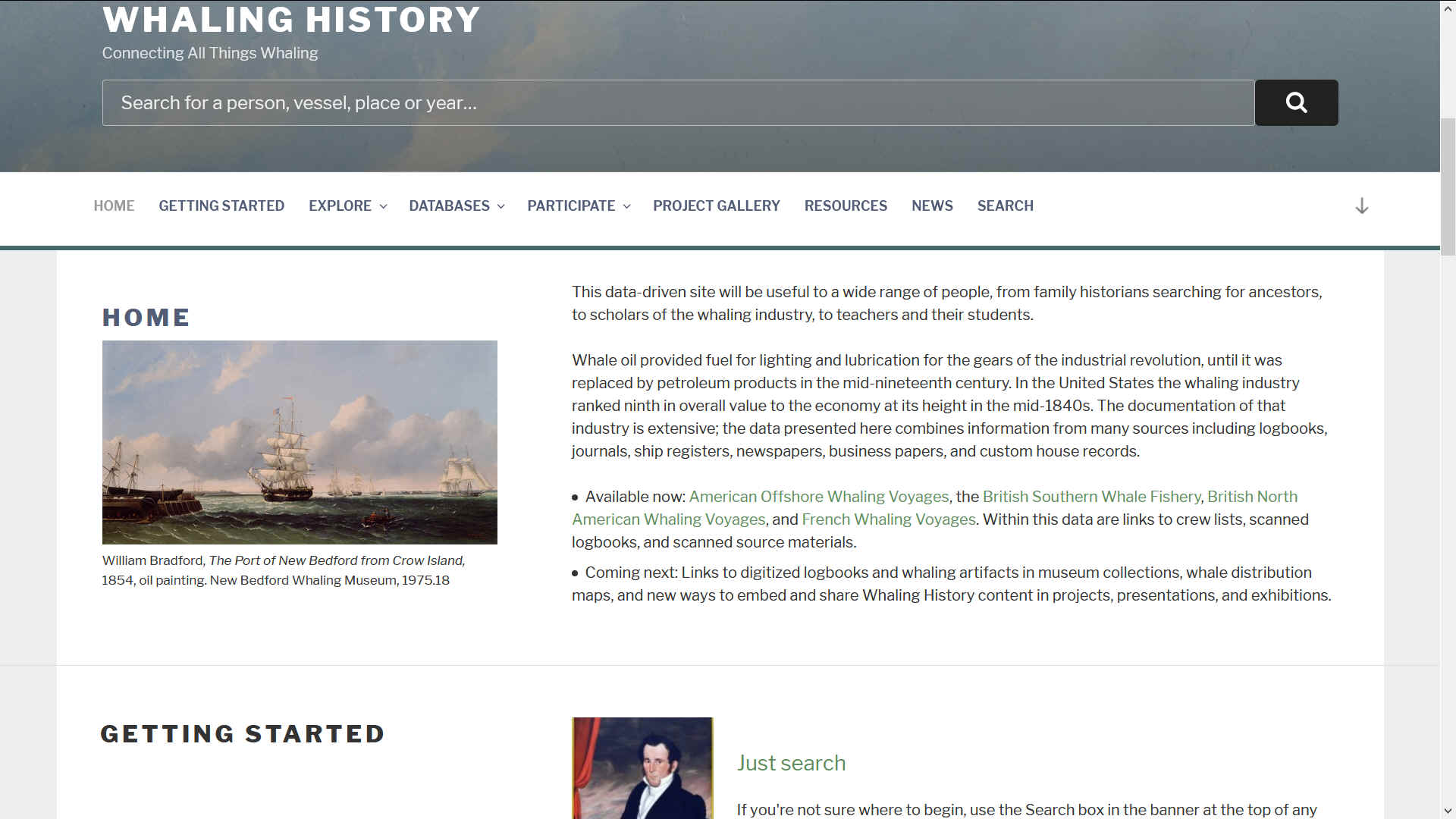 ..
The whaling history website is a data-driven site that will be useful to a wide range of people, from family historians searching for ancestors, to scholars of the whaling industry, to teachers and their students.

Whale oil provided fuel for lighting and lubrication for the gears of the industrial revolution, until it was replaced by petroleum products in the mid-nineteenth century. In the United States the whaling industry ranked ninth in overall value to the economy at its height in the mid-1840s. The documentation of that industry is extensive; the data presented here combines information from many sources including logbooks, journals, ship registers, newspapers, business papers, and custom house records.

This includes: American Offshore Whaling Voyages, the British Southern Whale Fishery, British North American Whaling Voyages, and French Whaling Voyages. Within this data are links to crew lists, scanned logbooks, and scanned source materials.
With more to come: Links to digitized logbooks and whaling artifacts in museum collections, whale distribution maps, and new ways to embed and share Whaling History content in projects, presentations, and exhibitions.
Mystic Seaport collaborated with The New Bedford Whaling Museum in the production of this online resource.

CONTACTS
Whaling History is a collaboration by The New Bedford Museum and Mystic Seaport. Please see their contact details.

LINKS & REFERENCE
http://melville.dk/
https://sites.williams.edu/searchablesealit/
https://www.whalingmuseum.org/
https://whalinghistory.org/
https://mysticseaport.org/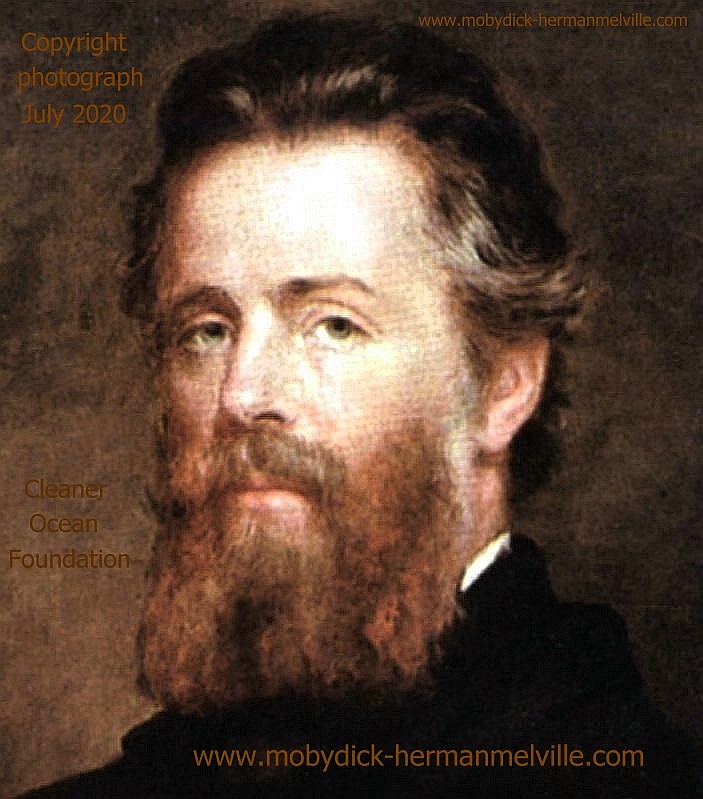 Herman Melville was the author of a novel about a way of life that we'd now consider an illegal activity, the commercial hunting of whales for oil and meat, using harpoons. But whaling was a way of life before humans realised that if we hunted the whales to extinction, we'd lose that biodiversity and a limited natural resource, should agriculture fail completely to supply food for a growing population. In that case Herman's experience among the cannibals in Typee, may come in handy.
Please use our A-Z INDEX to navigate this site