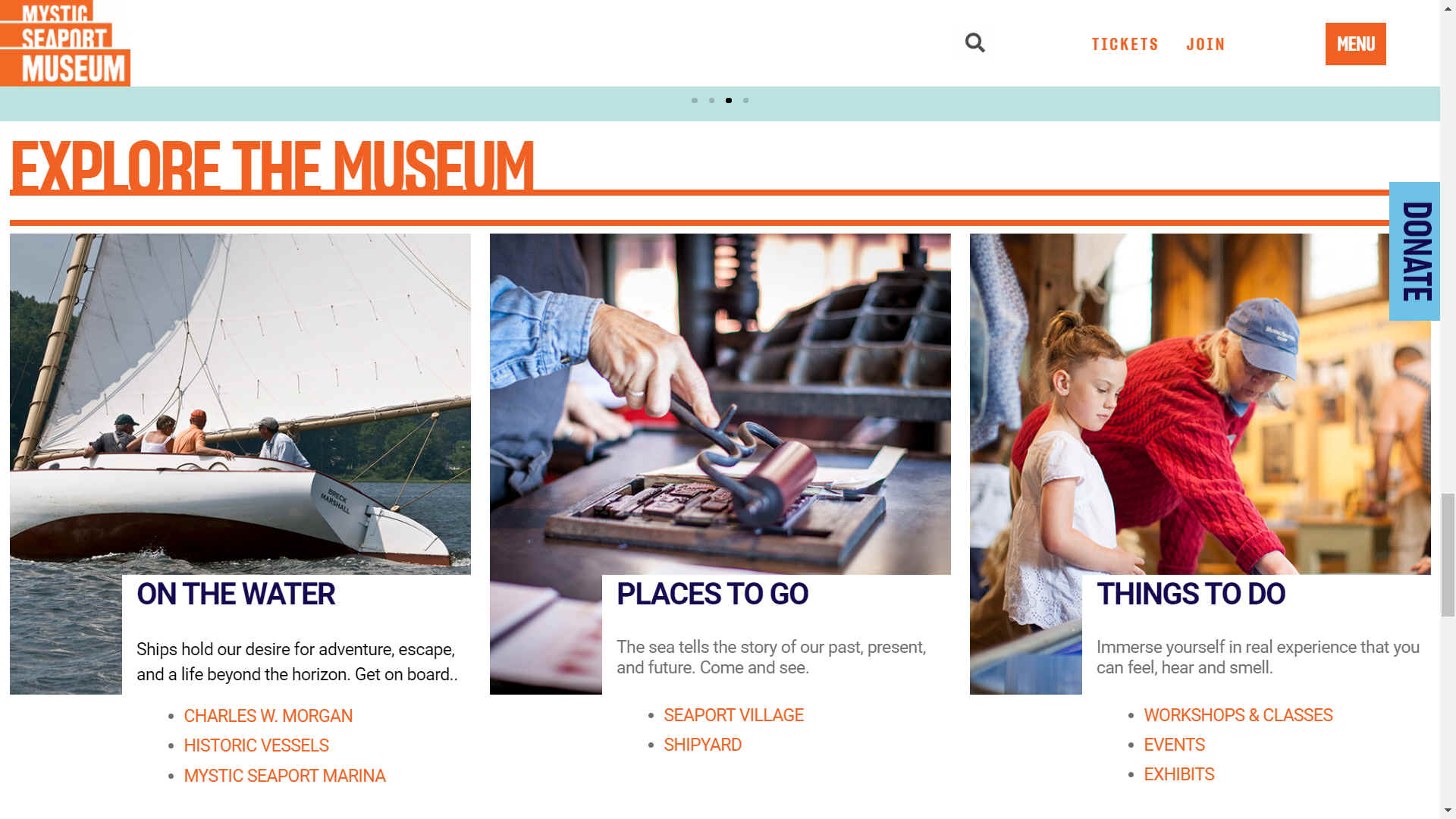 ..
Since its founding in 1929, Mystic Seaport Museum has grown to become the nation's leading maritime museum. What began as a modest effort to gather and save some of the disappearing artifacts of America's seafaring past, is now a world-class collection of more than 2 million historic objects, watercraft, documents, photographs, ships plans, and the basis for a superior visitor experience, innovative educational programs, and much more.
Mystic Seaport Museum is devoted to preserving and interpreting America's maritime heritage. Through its core values of knowledge, authenticity, inspiration, stewardship, and community, the Museum significantly influences how new generations engage with our nation's past, present, and future. We invite you to join us in our pursuit.
While admission fees, membership dues, and investment income all help to fund the people, programs, and collections of the Museum, it is continuing philanthropic support that provides the margin to maintain and grow the operation of this national treasure. Your gifts ensure the ongoing care of the Museum and guarantee that future generations will benefit from the inspiring legacy that is Mystic Seaport Museum.
There are many ways to give, both large and small, and we invite you to join us in our mission to foster an enduring connection with America's maritime heritage.
Mystic Seaport collaborated with The New Bedford Museum on a Whaling History online resource.
CONTACTS
MYSTIC SEAPORT MUSEUM
75 Greenmanville Ave
Mystic, CT 06355
860-572-0711

LINKS & REFERENCE
http://melville.dk/
https://sites.williams.edu/searchablesealit/
https://www.whalingmuseum.org/
https://whalinghistory.org/
https://mysticseaport.org/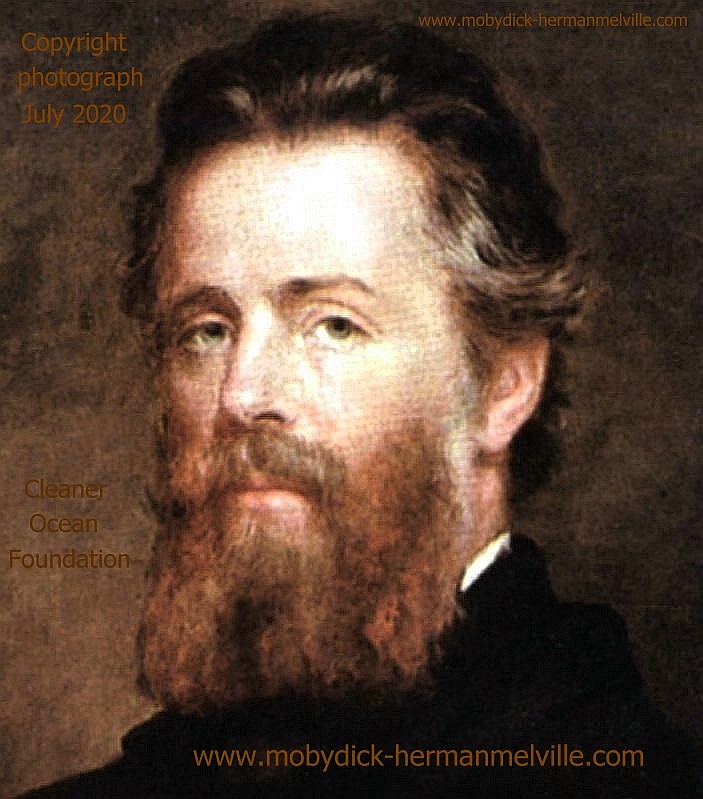 Herman Melville was the author of a novel about a way of life that we'd now consider an illegal activity, the commercial hunting of whales for oil and meat, using harpoons. But whaling was a way of life before humans realised that if we hunted the whales to extinction, we'd lose that biodiversity and a limited natural resource, should agriculture fail completely to supply food for a growing population. In that case Herman's experience among the cannibals in Typee, may come in handy.
Please use our A-Z INDEX to navigate this site