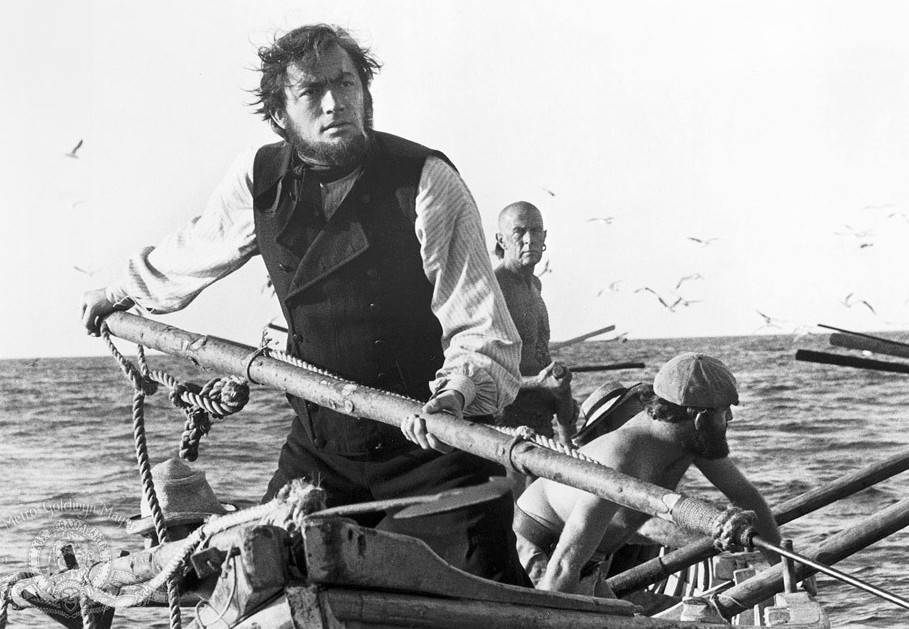 Gregory Peck gave a superb performance as the Captain obsessed with killing the giant white sperm whale that had taken his leg off.
Moby Dick is the antogonist in this story of a great white 'bull' sperm whale that fought back at whalers who tried to harpoon him. The novel was published in 1851, the same year the Ann Alexander was attacked by another sperm whale.
Moby Dick is a 1956 film adaptation of Herman Melville's 1851 novel Moby-Dick. It was directed by John Huston with a screenplay by Huston and Ray Bradbury. The film starred Gregory Peck, Richard Basehart, and Leo Genn.
The movie had the ninth highest box office of the year in North America, but cost $4.5 million to make (more than double the original budget) so it lost money, and was considered a commercial disappointment. Peck also almost drowned twice during filming in stormy weather off the sea coasts of Ireland and the Canary Islands and several other performers and crew members suffered injuries.
John Huston was named best director of the year by the New York Film Critics Circle and the National Board of Review for Moby Dick, but did not receive a nomination for the Academy Award for Best Director.

In order to create a visual effect reminiscent of old whaling prints, a black and white print was superimposed on a color print.
The 1956 production builds on the 1930 production, returning to a more faithful telling of Herman Melville's book.
The idea for his book came to Herman Melville after he spent time on a commercial whaler, where stories abounded of the sinking of the Essex in 1821 and Mocha Dick, a giant sperm whale that sank around 20 ships, before being harpooned in 1838, then in 1851, just before publication of his story, the Ann Alexander was sunk.
Many films and graphic novel adaptations have been inspired by the writings of Herman Melville, especially Moby Dick, with good cause.
One such production in 2020 is a graphic novel about a giant humpback whale called Kulo Luna, that sinks a modern whaling boat, much as depicted in Herman Melville's Moby Dick, except that is this day and age whales have explosive harpoons to contend with, and sonar.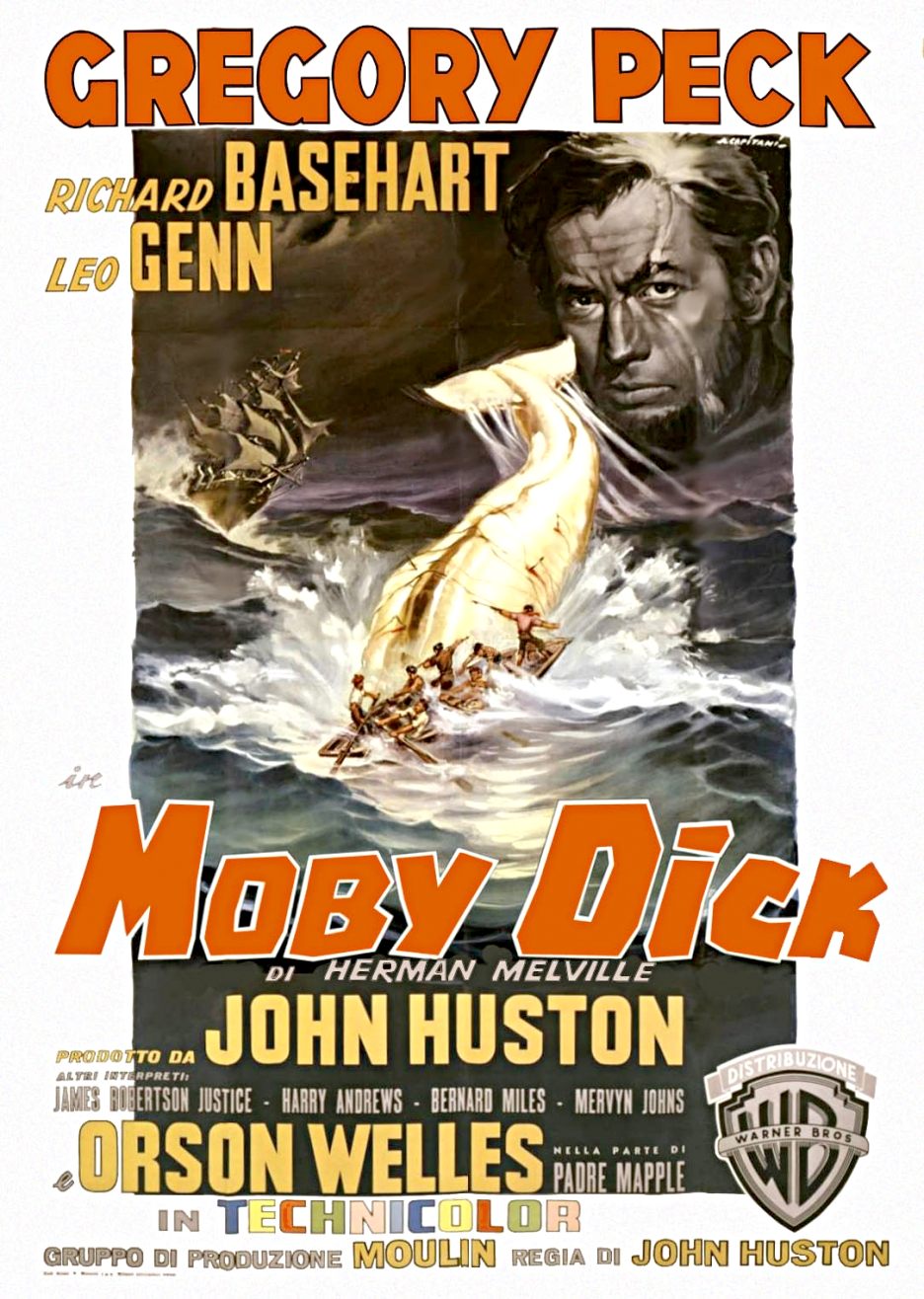 Fabulous movie art. This is a film poster advertising the film, cast and director: John Huston. Made in the days before the Blockbuster, Jaws would be the next big movie milestone set in the sea in 1975, with animals killing humans.
In this film Moby Dick was represented by a 75 ft long rubber inflatable weighing 12 tons, that required 80 drums of compressed air and a hydraulic system in order to remain afloat and operational. However the artificial whale came loose from its tow-line and drifted away in a fog. Peck almost drowned twice in the making of this film.
Gregory Peck confirmed in 1995 that he was aboard the prop. According to Morris, after the prop was lost the Pequod was followed by a barge with various whale parts (hump, back, fin, tail). 90% of the shots of the white whale are various size miniatures filmed in a water tank in Shepperton Studios in Surrey, near London.

HERMAN'S BOOKS

Typee (1846)
Omoo (1847)
Mardi (1849)
Redburn (1849)
White-Jacket (1850)
Moby Dick (1851)
Pierre (1852)
Israel Potter (1855)
The Confidence-Man (1857)
Billy Budd (1924)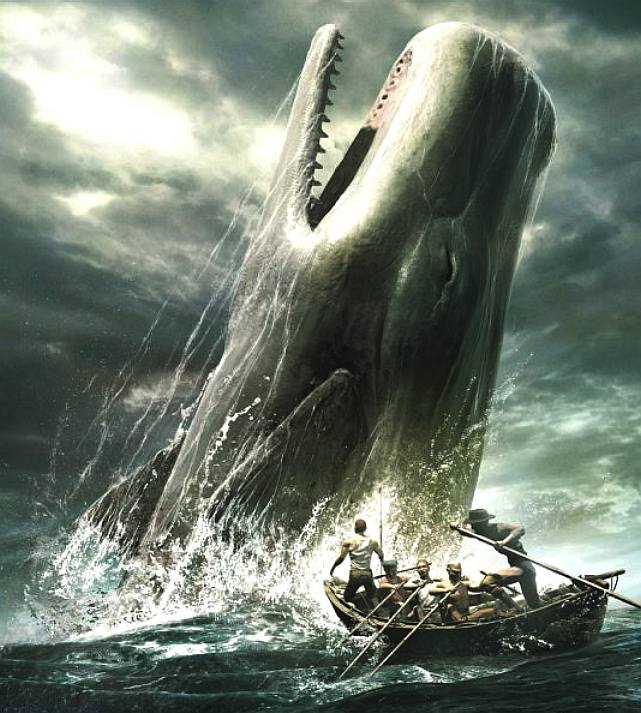 Please use our A-Z INDEX to navigate this site